Dan Seals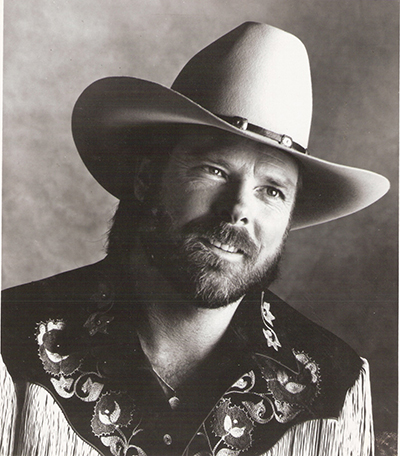 Latest News
'The Definitive Collection' out now.
Dan Seals Biography
To really appreciate Dan Seals' career achievements, one must start at the beginning, back in the 1940s, in a town with the unlikely name of Iraan, Texas, Seals' birthplace. Dan's grandfather moved from Dickson, Tennessee to west Texas just after the First World War, brought to the area by the oil boom. Dan's dad, E.W. 'Wayland' Seals, was a pipefitter and repair specialist for Shell and a skilled amateur guitar player after the whistle blew. He backed up many prominent country singers when they came to that area and he formed a Seals family band when Dan was barely out of diapers.
Dan's older brother, Jimmy Seals (who later became part of Seals and Crofts) played fiddle in the band, which often accompanied many of the major country stars who toured in the Midland-Odessa area of Texas. The two brothers who used to harmonise Everly Brothers' songs, became separated when their parents divorced and Jimmy went to live with their dad, and Dan with their mom. Later, it was their own successes that kept them apart although they did manage to play occasionally on each other's projects.
Jimmy eventually joined the Champs (along with Glen Campbell) and played on such pop hits as Tequila and Limbo Rock in the late 1950s and early 1960s. Dan started playing in bands while at high school and joined up with John Ford Coley and Shane Keister to form Southwest FOB (Freight on Board) scoring a minor pop hit in 1968 with Smell of Incense. Moving to Los Angeles, Coley and Dan landed a recording contract with Atlantic, by this time working as a duo called England Dan and John Ford Coley.
During the 1970s they released a string of pop hits, including I'd Really Love To See You Again, We'll Never Have To Say Goodbye Again and Nights Are Forever Without You. The act split in 1979, Dan retaining the act's name and a mountain of unpaid tax bills. He recorded a couple of solo albums, STONES and HARBINGER, for Atlantic without any success. Kyle Lehning, who had produced the duo's hits, suggested he make a move to Nashville. In 1982 Dan uprooted his family from Los Angeles determined to make his mark in country music. But arriving in Music City, bankrupt, separated from his wife and children who were living with friends, he started his career all over again. With Lehning's help, Dan recorded some demos and landed a contract with Capitol Records, scoring a top 20 country hit with Everybody's Dream Girl in 1983. A couple of minor hits followed then he hit the top ten with God Must Be A Cowboy, (You Bring Out) The Wild Side In Me and My Old Yellow Car before hitting the top in 1985 with Meet Me Tonight in Montana a duet with Marie Osmond, the first of an incredible run of nine consecutive country number ones, many of them self-penned. The infectious Bop crossed over to the pop charts in 1986, but the others were straight country-Everything That Glitters (Is Not Gold), You Still Move Me, Three Time Loser, Big Wheels in the Moonlight and Addicted.
With his meticulous choice of song material and musical presentation. Dan became a big star. His albums WON'T BE BLUE ANYMORE, ON THE FRONT LINE, RAGE ON all went gold. The latter one from 1989 is considered by critics as his finest creation. From the beginning to end RAGE ON captured your attention with its smooth arrangements, sensitive lyrics and quality production. Addicted a song from the pen of Cheryl Wheeler, one of many standouts is nothing short of a masterpiece of understatement. The tale of the young housewife left at home alone while her man is supposedly away on business, she is so addicted by the man that she just cannot face the truth that he no longer really cares for her. There's a compelling country arrangement with four acoustic guitars and the vocal background of Baillie & The Boys giving Dan the vocal support to give the song more impact.
In 1991 he signed with Warner Bros and though he continued to produce impeccable recordings, he only managed a few minor hits for his new label, the best being Sweet Little Shoe, When Love Comes Around and Mason Dixon Line. Though Dan Seals last country hit had been in 1994, he continued to tour and record right up until shortly before he passed away in March 2009 from lymphoma. Alongside his own solo work, he'd been working together with his older brother Jim in a duo-Seals and Seals. They had planned to record an album. But it never came to fruition.
Both Dan and Jim Seals came from a musical family-an uncle, Chuck Seals, wrote Ray Price's Crazy Arms, cousin Johnny Duncan enjoyed a successful country career during the late 1970s with a string of top 10 hits, another cousin, Troy Seals has penned more than one hundred top 10 country hits, while distant cousin Brady Seals, enjoyed success as a member of Little Texas, and has his own solo career.
Dan Seals was a solidly grounded family man, one of those rare performers who made it to the top, yet managed to remain aloof from all the showbiz trappings. He played fewer dates than most stars of his stature, understanding the priority of his family and home life, so that the success he enjoyed in the music business hardly appeared to affect his personal life. It was this closeness to his family that infused many of his songs. His songs, even those selected from other writers, move you to do more than just tap your feet. There's real substance at work throughout this impeccable country-pop collection.
Alan Cackett (editor of Maverick) www.maverick-country.com