Merle Haggard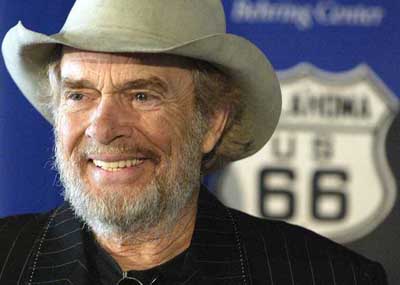 Latest News
No current news.
Merle Haggard Biography
There is perhaps no greater living legend of American folklore in the way he's chronicled the lives of Americans than
Merle Haggard
. His music runs from classic country, folk, gospel, ballads, blues and tender love songs to social commentary, protest, even anti-protest. To list his accolades would only dilute a career that has been built on bare-knuckle live performances and raw recordings.
Merle Haggard is one of the most imitated and admired artists in country music. As a commentator on the human condition, he has few peers; as a country singer, he is pretty near perfect. He breathes an anchoring sense of reality into lyrics that aim to be spiritually poetic. It is his heartfelt exploration of life's complexities that makes his music so heartfelt, moving and thoroughly embracing.