Anne Murray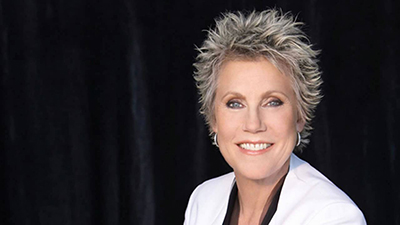 Latest News
New album - 'Sings Love Songs'- out now.
Anne Murray Biography
A genuine music icon, Anne Murray has sold more than 55 million albums in a distinguished career that spans more than five decades. One of the most successful female country-pop crossover artists of all time, she was arguably Canada's first popular musical artist whose fame transcended the country's national borders. Her tremendous success, initially in America and then around the world, paved the way for future female Canadian performers like k.d. lang, Celine Dion, Shania Twain, and Alanis Morissette. But Anne Murray is far more than just a Canadian icon. Her unique voice and signature songs have been woven into the soundtracks of the lives of several generations of music fans beginning way back in 1970 with Snowbird and continuing with such familiar songs as Cotton Jenny, Danny's Song, You Needed Me, 'Daydream Believer, I Just Fall In Love Again, Could I Have This Dance and You Won't See Me.