Big & Rich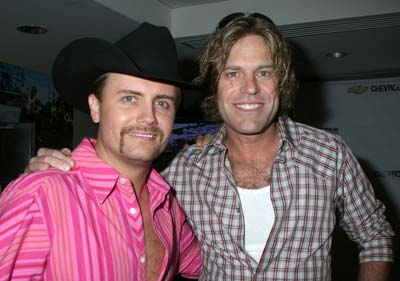 Latest News
There is no current news.
Big & Rich Biography
Big & Rich formed in Nashville around 1998, when ex-Lonestar vocalist John Rich began collaborating with songwriter Big Kenny (real name: Kenny Alphin). Initially the duo worked together exclusively in a live format, whilst continuing to record solo material. They created an event called 'Muzik Mafia' which welcomed stellar guests and introduced a new bred of artists to the market, not least Gretchen Wilson. It wasn't until 2003, when Martina McBride recorded their song 'She's A Butterfly', that the duo signed to Warner Brothers Nashville. Hit after hit followed as Big & Rich drove their own agenda mixing rockin' country with Hip-hop and dance remixes. Between 2004 and 2007 three consecutive albums topped the Country Charts and made the Top 10 in the Billboard main Albums Chart.