Bill Anderson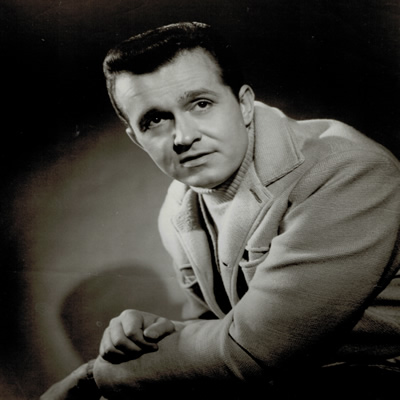 Latest News
New Album 'The Definitive Collection' out now.
Bill Anderson Biography
Bill Anderson is Nashville's most successful and consistent songwriter of all time. In a career that spans the past six decades, he has not only written more than 30 top ten country hits for himself, but also pop and country smashes for such diverse acts as Steve Wariner, Ken Dodd, Aretha Franklin, Debbie Reynolds, Connie Smith, Dean Martin, George Strait, Brad Paisley, Kenny Chesney and many others. Bill is not just one of yesterday's legends, but someone who has remained one of Nashville's most visible and successful artists, still being active as a great songwriter and entertainer. 'Whisperin' Bill,' as he is known to both his fans and detractors, is the instantly identifiable stylist who sang such number one hits as Mama Sang A Song, Still, I Get The Fever, For Loving You, World Of Make Believe, My Life (Throw It Away If I Want To) all included here, along with other top ten successes as The Tip Of My Fingers, Po' Folks, Five Little Fingers, I Love You Drops, Everytime I Turn the Radio On, plus highly successful duets with both Jan Howard and Mary Lou Turner, both of whom played an integral role in his polished touring show during the 1960s and 1970s. Born in Columbia, South Carolina, November 1, 1937, Anderson grew up near Atlanta and worked his way through the University of Georgia as a disc jockey, finally earning a degree in journalism. The would-be songwriter was 19 years old, living in a three-story hotel in Commerce, Georgia, and working for $50 a week as a disc jockey at the local radio station WJJC, when he wrote the country classic City Lights, a big hit for Ray Price. But Anderson wasn't one of those faceless tunesmiths who was content to just settle in behind the scenes. He soon moved to Nashville, landed a record deal with Decca Records, and became a regular occupant at the top of the charts and one of Music City's hottest songwriters penning hits and album cuts for Kitty Wells, Porter Wagoner, Jim Reeves, Eddy Arnold, Connie Smith and Faron Young.