Jean Shepard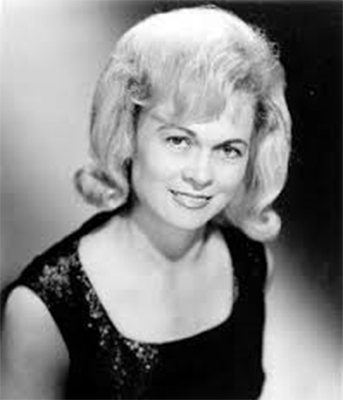 Latest News
New Jean Shepard - Country Music: Pure and Simple album out now.
Jean Shepard Biography
Jean Shepard, often referred to as The Grand Lady of the Grand Ole Opry, has enjoyed a highly successful country music career stretching back over more than 60 years. It was back in 1953 that the diminutive teenage singer made her debut on the American country charts with A Dear John Letter, a chart-topping duet with Ferlin Husky. She went on to score a further 45 entries on the country charts, several of which are included on this double-CD collection.
Admired by her peers and emulated by countless up-and-coming female Country Music singers, Jean Shepard continues to be a strong influence in traditional music. In 2015 she celebrated 60 years as an Opry member and is the longest-living female member of the Opry to date. In 2011, she was inducted into the Country Music Hall of Fame. Though now in her eighties, Jean remains a prominent member of Nashville's music community, and maintains a busy road performance schedule.
Alan Cackett