Jon Pardi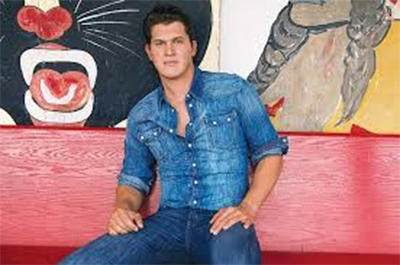 Latest News
Jon Pardi has won 'New Artist of the Year' at this years 51st annual CMA Awards.
His latest album "California Sunrise" out now.
Links
Jon Pardi Biography
His musical journey began with a grandmother who loved classic country and had a karaoke machine in the house. Young Jon developed a special fondness for Hank Jr. and the two Georges-Jones and Strait-along with Alabama, Dwight Yoakam and Mark Chesnutt. He was just 7 when he sang "Friends in Low Places" for all he was worth at his dad's 30th birthday party at a local Legion hall.
At an even younger age, he walked out of a children's music class and asked for guitar lessons so he could sing like his heroes. Pardi was writing songs by 12 and playing them in a band at 14. A self-confessed "class clown," he was more interested in writing songs and playing guitar than in either sports or homework. After high school, he and buddy Chase McGrew began playing acoustically in small bars around Dickson and Winters.
"Those were some of the fun times," Pardi shares, "and that's when I learned that slow songs don't go over when you're trying to sell beer, so I learned a lot of really up, fast songs that I still like doing today."
The two moved to Chico to go to Butte Junior College, where Pardi started the band Northern Comfort.
"We played together for three years and it was a lot of fun," but when they disbanded temporarily, Pardi continues, "I went home and started saving money. I'd known I was going to move to Nashville since I was 19," and after visits to Music City where he met a few people, he knew the time was right.
"You need to have a level head to move here," he says, "to be confident enough to say, 'I'm going to do it.' I felt like I was ready and I started out on February 23, 2008, with my mom crying as I drove away."
Pardi took his dog, his PA system and the $7,000 he'd saved, which he claims he "went through pretty quick." Using a credit card to pay the fee for lifeguard training, he used that new skill to earn money until he landed a publishing deal, just 18 months after moving. Two of his first collaborations, "Write You A Song" and "Fighting The Fool," were instrumental in landing him his publishing deal, and he took full advantage of the opportunity to write for money.
"I did a lot of co-writing," he says. "There were a lot of headache mornings but I still showed up, and a lot of good songs came on days like that."
As demos he wrote and sang started making the rounds on Music Row, label execs, including those at Capitol Records, began asking, "Who is this Jon Pardi?"
"We started doing showcases," explains Pardi, "and about the third one we did with the full band, Mike Dungan gave me a handshake afterward and said, 'Let's do it.'"
As they talked about potential producers, Pardi suggested that he and his friend and collaborator Bart Butler, who had done the demos that had brought him this far, do the album.
"They [Capitol Records] said all right, we cut four songs and they loved them," Pardi shares. "Then we went back in and finished it up."
The key from his perspective, he says, is "knowing what you want. I had what I wanted to sound like in my head. It's what made doing the demos and then the record so much fun. You take a piece of this influence and a bit of that and make it your own. So much happens in the studio if you've got your lyric and song melody down."
Given the quality of his heroes, the strength of his talent and the depth of his experience, the album became just the right showcase. From there, he says, "it's about surrounding yourself with great people. If you show Nashville you've got talent and if you do it right, they'll help you make that talent even better and help you get it out there."
Life perspective gives his success a special sweetness. "I know I'm lucky to be doing what I'm doing," he says appreciatively. "I could be back working construction or installing air conditioners in an attic that's at 115 degrees. There are a lot of people who work awfully hard to make a dollar. I'm glad the hard work I'm doing now goes into something I love this much. It makes me really happy to be here doing music."
As he makes his mark on a national level, that's a feeling being shared by more and more new Jon Pardi fans.