Jordan Davis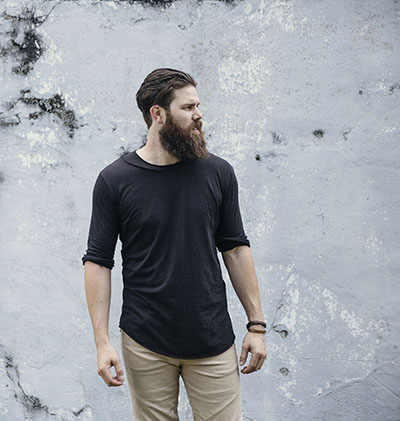 Latest News
Jordan Davis debut album 'Home State' out now.
Jordan Davis Biography
Davis' appreciation for competing musical ideas harkens back to his upbringing in Shreveport. The Louisiana city is overshadowed nationally by New Orleans, whose jazz and funk culture are the stuff of legend.

After his graduation from LSU, Jordan got an entry-level environmental job, but he spent plenty of time dreaming of Nashville, where his older brother had already moved to become a songwriter. Jordan periodically sent unfinished songs to his brother, and when Jacob played one for a music executive, he urged Jordan to come to Music City.

Being an artist means rethinking his creative soul just a bit. It's one thing to write a story song to play in a coffee shop, but it's another to generate the kind of big-sounding piece that resonates with an arena full of people. Davis is up for the challenge. By melding classic lyric-writing with modern musical texture, Davis is similarly staking out his own spot on the creative map.