Josh Kelley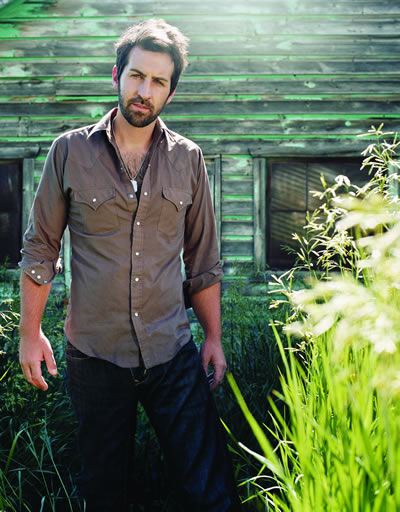 Latest News
No news currently.
Josh Kelley Biography
Josh Kelley's debut country release, Georgia Clay, is an intriguing collection of songs that serve as a musical interpretation of his life story, a vivid exploration of the people and places that molded him into who he is today. Kelley is co-producer of Georgia Clay with Clint Lagerberg.
Kelley has become the man, father and husband he always knew he was meant to be, an evolution that couldn't have occurred without great reflection on his Georgia roots and the values and principles on which he was raised. Naturally, this personal introspection profoundly influenced his music, resulting in an authentic and undeniable country sound that's based upon soul-searching yet universal lyrics and themes.
"This record is a time capsule," says Kelley, who wrote or co-wrote each of the album's 11 songs. "It's by far the best thing I've written and I've never been more proud. I'm finally in a genre where I can write lyrics, tell stories and be a man." Along with writing/co-writing Georgia Clay, Kelley also co-produced the album with Nashville's Clint Lagerberg.
His most autobiographical project to date, the album powerfully captures the most important moments of his life, including his marriage to actress Katherine Heigl, their adoption of a daughter, Naleigh, and the family's move to Utah. "My life has completely changed," he says. "My wife is a very strong independent woman and she allows me my own independence. And from the first time my baby girl brushed her hand against my face, my life was changed. This album reflects those changes."
It also describes the defining moments in his early life. "Georgia Clay," the project's lead single, recalls the carefree summers of Josh's youth, when he and his brothers would hook up jet skis to their father's 1977 Chevy Silverado and head down to the lake. "The whole idea behind 'Georgia Clay' is that we could go back to the garage and look at that truck, which hadn't been driven in years, and still find layers of mud stuck to the tires," Kelley says. "That is the mud from our childhood. Those memories are still there."
The acclaimed singer-songwriter has spent the majority of the past decade defying musical genres with his approachable and appealing sound. He is known for the Top 5 hit "Amazing," and his music has been incorporated into TV shows such as MTV's The Hills, ABC's Brothers and Sisters and What About Brian and the CW's Smallville.
As is immediately evident on his new album, his voice has grown richer and more robust with time, and his songwriting is at its most emotional and precise. He's never sounded better or delivered songs so perfectly tailored to him. He recalls his life experiences in songs such as "Great Idea," "Ain't Letting Go," "Two Cups of Coffee" and "Gone Like That." These songs, some of which were written with top Nashville tunesmiths such as Craig Wiseman, Lee Brice, Lee Thomas Miller and his brother Charles, embrace the familiarity of times gone by, not by idealizing the past but by presenting unique lessons learned from it.
"Gone Like That" isn't the typical male take on a one-night stand, but an exploration of an unapologetically sensitive man who keeps running into what could be the woman of his dreams. "This was the song that actually started my journey into country music," he says. "I had written and presented it to my music publisher to pitch to other artists, but they liked my demo so much they encouraged me to cut it. It was the first song I wrote that gave me the confidence to pursue a career as a country singer."
The sentimental "Naleigh Moon," a song written for and about his daughter, poignantly depicts the intense connection between a father and daughter. "We'd only had Naleigh for a couple of weeks when I wrote this and I think it's the best song I've ever written," he explains. "The way the chords and the melody intertwine, it really tugs on your heartstrings. When I sang that song in the studio, I really meant it."
But that's not to say that Kelley steers clear of the drinking and carousing songs that have traditionally served as favorite topics of country music. "Raining Whiskey" is a get-the-party-started tune that's destined to be a favorite on every jukebox and honkytonk playlist nationwide. Referencing the song's lyrics, "It's hard staying dry when it's raining whiskey," Kelley laughs, "That's my favorite forecast."
As a child growing up in Augusta, Ga., he experienced both city life and country living because his family owned a bit of farmland near their home. "We grew up half our lives on a farm up in the North Georgia Mountains," he says. "Summers were spent bush hoggin' acres of land, and life in Augusta was all about golf and music. We had the best of both worlds. There was the fun of city life, plus we got to experience the beauty of the country."
The first album he bought was U2's Joshua Tree, but early on he was exposed to a wide range of musical styles. "It depended on whose car I was in," he says. "If it was my mom's car, it was Doobie Brothers, Luther Vandross, Michael McDonald. If I was with my older brother John, it was Black Sabbath, Pink Floyd, Supertramp. With Dad, it was all country all the time."
As a teen, he formed the band Inside Blue with his younger brother Charles, who is now part of Lady Antebellum. The duo released a maxi-CD with five tracks that garnered local radio airplay and caught the attention of legendary singer James Brown and his manager, who wanted to sign them.
"He loved our songs, but they wanted to change everything, so my Dad and brother said, 'No deal.' I'm glad they did that because it afforded both me and Charles the opportunity to grow up and see the world and really have things to write about."
While his passion for music remained strong, he left Georgia to study graphic design at University of Mississippi on a golf scholarship. He continued to record and play, and during his junior year, he landed his first major label deal with Hollywood Records.
In 2003, he released For the Ride Home, which contained the Top 5 hit "Amazing." Two years later, he released Almost Honest and its lead single, 'Only You.' But shortly after that, he decided to leave Hollywood Records and start his own label, DNK Records, to have more control over his music. Between 2006 and 2008, he released four independent albums.
"I wanted the sound to be more rootsy and more organic," he says. "That's what I had the power to do releasing my music on my own label."
He now has the best of both worlds. He has joined forces with Universal Music Group to record and release his most personal music to date. Finally he is where he feels he has always belonged - Music City.
"It's funny how if you keep working hard and trying, an opportunity comes around, and thank God it did. We're gonna get to move back here to Nashville, and this is where I'll be the rest of my life."