Julie Roberts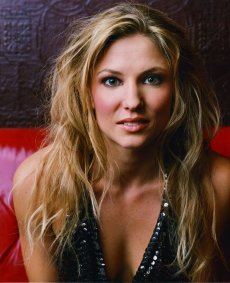 Julie Roberts Biography
With her deep, blues-soaked voice that poignantly captures the pain of the wronged and forgotten,
Julie Roberts
quickly became a favorite of the fans and fickle music critics alike.
Entertainment Weekly awarded her 2004 self-titled debut CD an 'A', calling it "one of the most auspicious debuts in years." The New York Times said Roberts' aching and resolute hit, "Break Down Here," was "one of the year's best country ballads." Spotting her talent early, CMT selected Roberts to be the first artist ever to appear in In the Moment, the music network's hour-long documentary on the making of a star.
The album was certified gold and led to two Horizon Award nominations from the Country Music Association, as well as a Top New Artist nomination and a Top New Female Vocalist nomination from the Academy of Country Music Awards, as well as a Breakthrough Artist nomination from the CMT Awards. She delivered two memorable performances on The Tonight Show with Jay Leno and was chosen over artists in all musical genres to sing the "Good To Go" theme song of the television show Good Morning America. "It's been amazing," she says of her success. "We've played so many places and I've been to so many places. But I haven't really had time to sit back and reflect on all we've done."
With her debut CD, Roberts was country music's Cinderella, a stunning blonde from Lancaster, S.C., who stole everyone's heart with her honest music, cover-girl looks, exuberant personality and irresistible laughter. And now with her second album, Men & Mascara, Roberts proves she's in it for the long run.