Mac McAnally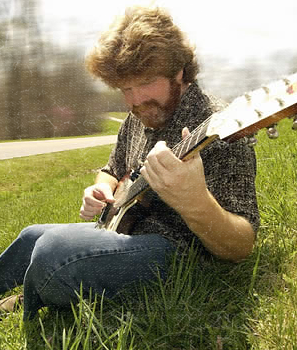 Latest News
"A.K.A. Nobody" - The new album from Mac McAnally.
Mac McAnally Biography
You can look far and wide throughout the music world, but you'll never find anyone more deserving of respect and acclaim than Mac McAnally.
It's not like he's a stranger to the spotlight. He's been releasing albums since he was 20 years old - this being his 13th so far. His star shines even brighter among music business insiders. For years a first-call musician in both Nashville and Muscle Shoals, he has amassed vast session credits with George Strait, Martina McBride, Dolly Parton, Keith Whitley, George Jones, Brad Paisley, Toby Keith, Billy Joel, Trisha Yearwood, Reba ... really, it's probably easier to list who Mac hasn't played with since he started doing studio dates in the late '70s.
His peers have voted him CMA Musician of the Year for an unprecedented eight years in a row. He's a member of the Nashville Songwriters' Hall of Fame and the Mississippi Musicians Hall of Fame. It's gotten to the point where he can't even drive down Second Street in his old hometown of Belmont without seeing his name on a marker, honouring him along with Jimmie Rodgers, Marty Stuart and a few other legends along the Mississippi Country Music Trail.