Patti Page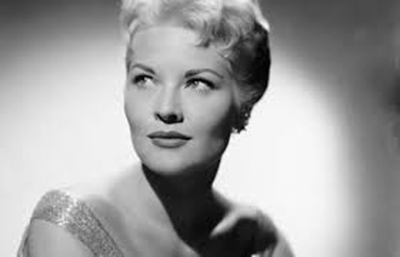 Latest News
Sings Country Memories - The Definitive Collection
Patti Page Biography
American singer Patti Page, often referred to as 'the Singin' Rage' could justifiably be considered the first country-pop crossover artist, years before the term was coined in the 1970s. One of the best-known female artists in traditional pop music, Patti was the top-charting female vocalist, as well as the best-selling female artist of the 1950s, and sold over 100 million records in America. Unlike most pop music singers, she blended country music into many of her most popular songs as well as recording literally dozens of country songs, many of which she took into the pop charts. Most notable amongst these was Tennessee Waltz. Originally recorded by country music band Pee Wee King & His Golden West Cowboys in 1947, Tennessee Waltz became a major country hit for them in 1948. It also became a country hit for Cowboy Copas and Roy Acuff that same year. Two years later Patti Page released her version, which spent 13 weeks at the top of the American pop charts and also rose to number two on the country charts. Eventually it became one of the biggest-selling singles of the 20th century with sales in excess of 15 million, and is also one of the nine official state songs of Tennessee.
Patti Page, who was born Clara Ann Fowler on November 8, 1927 in Claremore, Oklahoma, was a real-life country girl. She was the 10th of 11 children of a railway worker and a farm labourer. For many years the family lived in nothing more than a shack, often without electricity as they moved around with homes at various times in Foraker, Hardy, Muskogee and Avant, Oklahoma. Alongside her mother and siblings, she would pick cotton to help supplement the family's meagre income.
Patti Page was undoubtedly one of America's true musical icons. In the course of her seven-decade recording career, she became a living legend by selling more than 100 million records, making her one of the biggest selling female recording artists in history. Her silky-smooth voice appealed to listeners across the musical spectrum.