Ronnie Dunn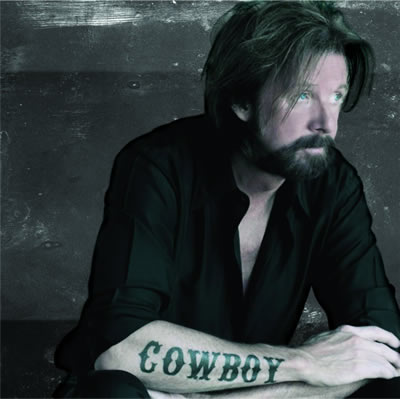 Ronnie Dunn Biography
From honky-tonk revelry to soaring ballads, Ronnie Dunn's voice has become one of the most singularly acclaimed in country music. Dunn now builds on his 30-million-selling history in Brooks & Dunn with the release of "Bleed Red," the stirring first single from his upcoming solo debut album.
Produced by Dunn and penned by Tommy Lee James and Andrew Dorff, "Bleed Red" showcases Dunn's compelling vocals in a ballad that stands as a poignant reminder of the importance of forgiveness, healing, and redemption.
The song marks a powerful beginning to a new chapter in Dunn's life and career.
Dunn was born in Coleman, Texas to a hard living, truck driving, country music singing father and a conservative, churchgoing mother. He navigated a winding road that led him from West Texas to New Mexico, Arkansas and Oklahoma and through 13 schools in 12 years. Music was about the only constant in life.
In 1990, Dunn moved from Tulsa, Oklahoma to Nashville and was introduced to Kix Brooks by Arista Records label head, Tim DuBois. They formed a partnership that catapulted them into the hearts and souls of country music fans everywhere. Since their initial pairing in 1990, Brooks & Dunn have been at the top of the country music singles charts 23 times with songs like Brand New Man, Boot Scootin' Boogie, You're Gonna Miss Me When I'm Gone, My Maria, Only in America and Red Dirt Road. They became the industry's most award-winning duo and have been named Entertainers of the Year four times. They have gathered 20 Country Music Association Awards and 28 Academy of Country Music Awards, more than any other artist in ACM history, having surpassed the legendary Merle Haggard in 2005. With their exceedingly popular tours and more than 30 million records sold, Brooks & Dunn dominated the music industry consistently through the fall of 2009 when they mutually decided to pursue solo careers. With a monumental farewell tour in 2010, the Last Rodeo Tour, Brooks & Dunn said good-bye to their fans as a duo and welcomed a new phase of their careers as solo artists.
Ronnie has twice been named the BMI Country Songwriter of the year. He was the Billboard Magazine country songwriter of the year in 1996. He was inducted into the Arkansas Music Hall of Fame in 2005 and the Oklahoma Music Hall of Fame in 2006. He has received 23 BMI Million Airplay Awards for songs written that have attained one million or more radio airplay status. Dunn was voted the Gospel Songwriter of the Year by the Gospel Music Association in 2006 for his song Believe.