Tanya Tucker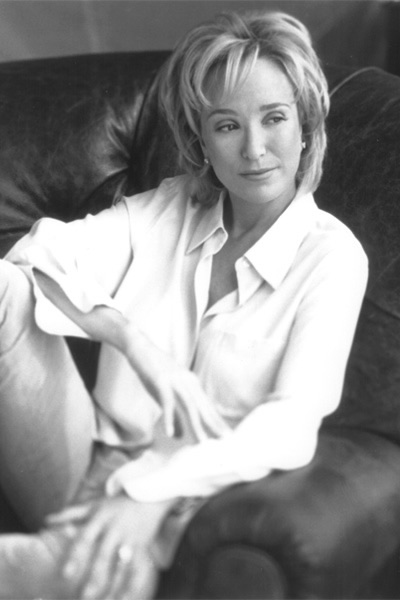 Tanya Tucker Biography
'
Tanya Tucker, country music's resilient femme fatale, literally grew up in the spotlight of country music. She had her first successful single, Delta Dawn, in 1972, not long after her thirteenth birthday, and by the time she was old enough to get a driver's licence she already had a string of number one hits. There was a price to pay for growing up in the public eye. Tanya's high-living, hard-partying antics made her a frequent headliner in the tabloid press. She became the party girl of Hollywood, and at the age of twenty-one, became the girlfriend of forty-five-year-old Glen Campbell. It was this tempestuous, cocaine-fuelled romance that made her the tabloid's Wild Child.
Tanya Denise Tucker was born 10th October 1958 in Seminole, Texas, the daughter of a construction worker, She spent her early years in Wilcox, Arizona, moving to Phoenix in 1967. Something of child prodigy vocalist, when she was nine-years-old both RCA and MGM showed interest in signing her. Following a cameo role in the movie Jeremiah Johnson, Tanya then twelve, recorded a demo tape that included her renditions of For The Good Times and Put Your Hand In the Hand. The results impressed Columbia's Billy Sherrill, who signed her to the label and promptly produced her recording of Alex Harvey's Delta Dawn, a sensual ballad that became a top ten country hit in 1972. She stayed with Columbia for the next three years, scoring such number one hits as What's Your Mama's Name, Blood Red And Goin' Down and Would You Lay With Me (In A Field Of Stone).
It would have been tempting to characterise and therefore to dismiss Tanya as the Lena Zavaroni of country music. But there was always so much to recommend Tanya's records. Her sultry, gutsy and emotional voice was always so full of knowing understanding of the lyrics she was singing. She never sang solely for teens. Even at thirteen, when Tanya sang about love, she sang about it in its adult form, about kissing her man goodbye in the morning to bring him home at night.
The day she turned sixteen she was a millionaire. That was when she underwent a million-dollar label-change from Columbia to MCA. Despite her butter-wouldn't-melt-in-the-mouth appearance, sixteen-year-old Tanya was a very grown up young lady. The hits continued, notably with Lizzie And The Rainman, San Antonio Stroll, Here's Some Love and Texas (When I Die). Tanya realised that with a very short sideways step, a whole new rock audience could be reached, and she became one of the first singers to bring rock'n'roll bravado to country music. All those facets of Tanya's career are demonstrated in this collection of recordings made during her tempestuous six year stint with MCA Records.'
Alan Cackett (editor of Maverick)