Trace Adkins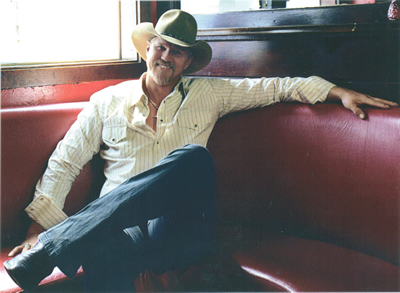 Latest News
Currently There is No news
Trace Adkins Biography
Since he showed up in the Country Music world in 1996, Trace Adkins has been a relatively quiet but absolutely undeniable force. At times his career has seemed almost under the radar, but with strong, memorable foundational hits plus subsequent #1 singles like 2006's 'Ladies Love Country Boys' and 2007's 'Your'e Gonna Miss This', Trace Adkins, with minimal fanfare but a considerable range of triple-strength music, has evolved into a bona fide country music superstar.
When speaking of his fans, Trace Adkins says there are "Bandonkadonk people" and there are "Every Light in the House people". The first group, named for Adkins' 2005 monster hit "Honky Tonk Badonkadonk", respond mostly to his songs that are big, bold, witty, fun - the kind of high-impact, scrupulously well done productions that immediately, with their opening bars, announce themselves as modern country music extravaganzas.
The second group are more likely to rally around
Adkins
' first top-five hit, from
'Dreamin' Out Loud'
, his platinum-selling 1996 Capitol Nashville debut. These people love the way a song can more deliberately present itself over a course of three and a half intense minutes soaked in styalistic varieties of country music traditions. But
Badonkadonk
people and
Every Light
people usually get along fine: with his commanding voice singing everything into a compelling whole,
Adkins
has no trouble seeing to that.
At 46, Adkins remains the same guy from Sarepta, Louisiana who, after singing in a gospel group and attending college and working on oil rigs in the Gulf of Mexico, moved to Nashville in the 1990's and eventually madea name for himself in the country music business with that memorable '96 debut. There is no question though, that since 2008, when he appeared as a contestant on NBC's 'Celebrity Apprentice' and wound up one of two finalists, Adkins and his music has become more widely known.
"I'm glad now that i did it", he says of his apperances on 'Celebrity Apprentice'. "I went into it reluctantly. The only reason I did it was because of the food allergy situation, and because that's such a personal cause for my family".He is referring to how he chose the Food Allergy and Anaphylaxis Network to recieve and winnings from his show, and his 6 year old daughter is one of the children and adults who must contend daily with potentially life threatening food allergies. "The last gasp of every entertainer whose career is in the crapper is to do reality TV, and I certainly didn't want my apperance there to be viewed that way. But happily, it hasn't turned out to be like that".
In late 2007 Adkins released the second best-of collection of his career, following 2002's 'Greatest Hits Collection, volume 1'. It was entitled 'American Man: Greatest Hits Volume II'. Where the 1st set featured smashes like 'I'm Tryin' (2001) and other songs that had come after his #1 masterstroke of groove and grit '(This Aint) No Thinkin Thing' (1996).'American Man' featured songs for the Badonkadonk people and the Every Light people like 2002's 'Chrome' not to mention the 'Honky Tonk Badonkadonk' lollapalooza itself. The set also featured 2005's 'Arlington' which moved Adkins into the realm of current events and history.
Also in late 2007, Adkins wrote a book. 'A Personal Stand: Observations and Opinions from a Freethinking Roughneck'. Although he spelled out his political-social views, the book made sense for Adkins, an artist-entertainer who says he 'abhors' show business 'soapboxes'. "I've just got this pet peeve about artists in general", he says "weather they be actors or writers, painters, singers, whatever, who think that because of what they do that they're more enlightened in some sense, that they're more in touch with that deeper spiritual side than everybody else. I resent that. I don't agree with it. I think that it is a pious attitude. I don't like to go to a concert and hear someone get up there and preach his or her political opinions. It's not what I cane for. If you want to do that, write a book". So Adkins did just that.
After all of this,
Adkins
returned to the music - the very thing that communicated, along with his concerts, all the articulate passion and views and charisma, whether they are specifically on the table for millions of listeners or not - that made him trace
Adkins
, country star, to start with. He has recorded a new collection of songs.
X
, his tenth alum, does indeed colelct songs from the
Badonkadonk
people and the
Every Light
people.